User Manual Kuvings B6000 WHOLE Slow Juicer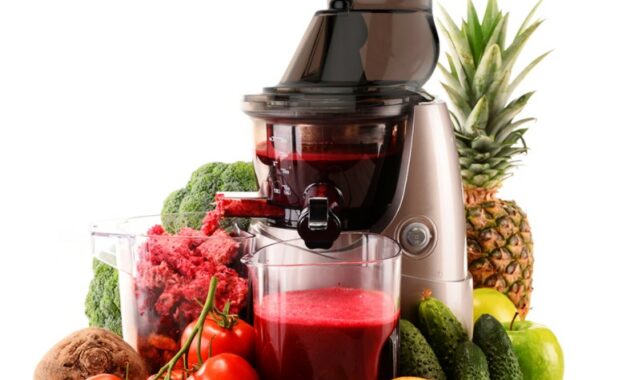 This manual contains How to Assemble, How to Operate and many others to help you make good and nutritious fruit juices. Everything is in the Kuvings B6000 WHOLE Slow Juicer user manual which you can download on this page.
Book Content
Important Safeguards
Safety Warning
Parts
How to Assemble
How to Operate
Tips on Operation
Tips on Ingredient
Ingredients Preparation
How to Disassemble and Clean
How to Clean Silicone Parts
OPTIONAL | How to Use the Cleaning Tool
Troubleshooting Q&A
Specifications
Read all Instructions Before Use
When using electrical appliances, basic safety precautions should always be followed including the following:
Read all instructions.
To protect against risk of electrical shock do not put motor or base of unit in water or other liquid.
Close supervision is necessary when any appliance is used by or near children.
Unplug from outlet when not in use, before putting on or taking off parts, and before cleaning.
Avoid contacting moving parts.
Do not operate any appliance with a damaged cord or plug or after the appliance malfunctions, or is dropped or damaged in any manner. Return appliance to the nearest authorized service facility for examination, repair or electrical or mechanical adjustment.
The use of attachments not recommended or sold by the manufacturer may cause fi re, electric shock or injury.
Do not use outdoors.
Do not let cord hang over edge of table or counter.
Always make sure juicer cover is clamped securely in place before motor is turned on. Do not unfasten clamps while juicer is in operation.
Be sure to turn switch to OFF position after each use of your juicer. Make sure the motor stops completely before disassembling.
Do not put your fi angers or other objects into the juicer opening while it is in operation. If food becomes lodged in opening, use food pusher or another piece of fruit or vegetable to push it down. When this method is not possible turn the motor off and disassemble juicer to remove the remaining food.
Do not use the appliance if the rotating sieve is damaged.
When a separable pulp container is provided, do not operate without the pulp container in place.
Please do not alter the appliance in anyway.
Do not use the appliance for anything other than its intended purpose as described in the manual.
The appliance should be used for limited period of time.
Above is a small snippet of the contents of the Kuvings B6000 WHOLE Slow Juicer manual. For the detailed version, please download the pdf link below.