This page will discuss the TOZO T10 TWS Wireless Earbuds manual. Get a pairing, wear to the ear, and many others. We all know that today's wireless audio devices are growing. The TOZO T10 WS Earbuds have great sound and powerful features. Previously we have also shared the TOZO T6 manual, please click here.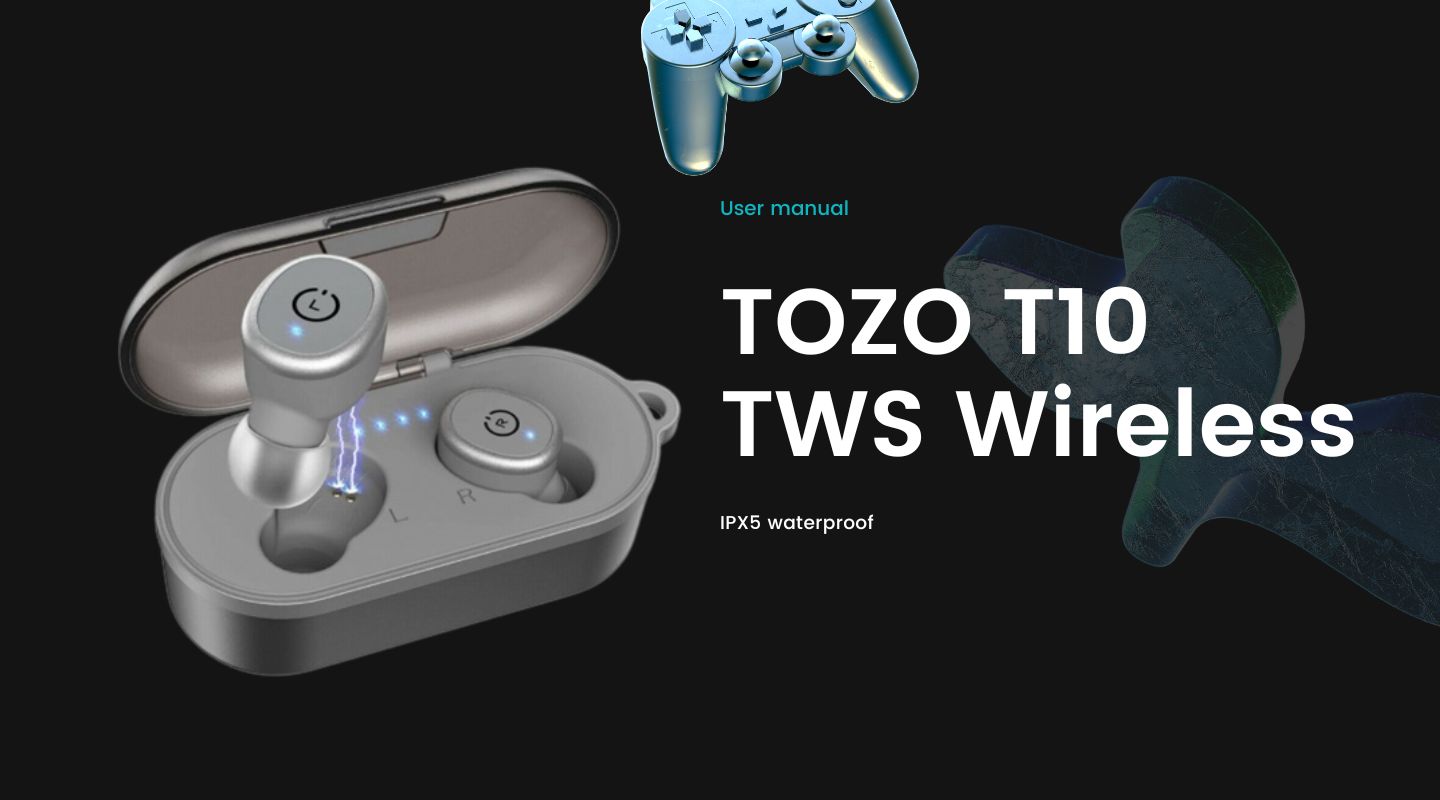 We will provide instructions on using the TOZO T10 TWS Wireless Earbuds. We present basic but essential information for its operation.
Pairing
When the indicator lights on both earbuds become red and blue, and the multi-function key is pressed and held for 6 seconds, they are automatically paired and linked. The voice prompt "PAIRING" is followed by "CONNECTED."
Reset
So what must we do? We must click and hold these two touch pads for three seconds while waiting for the two indicators to blink red. Let's get started now by clicking and holding and then releasing.
Connect to several devices
True wireless in-ears with Bluetooth 5.0 capability are the TOZO T10. Unfortunately, they don't enable NFC pairing or multi-device operation, and their line of sight range is less than that of several competing products.
Frequently Asked Questions About TOZO T10
How do I pair my phone with earbuds?
After using the earbuds, kindly switch off Bluetooth on your phone.
What does pairing mode entail?
Please remove the earbuds from the case and wait until the right earbud alternately flashes red and blue and the left earbud slowly flashes blue. The Bluetooth can then be connected.
Just push the button on the right earpiece to pause or resume music or accept or decline a call. To turn the power on or off, press and hold for three seconds.
How long is

the

charging period?
It charges entirely in about 2 hours and can play continuously for about 4 hours.
Is waterproofing supported?
Yes, it is IPX5 waterproof, but don't submerge it in water. When it is in your ears, you can wash them with water. However, don't submerge it in water for too long.
It supports how many different languages?
English, French, German, Italian, and Spanish are now supported. Future improvements will include the addition of more languages.
Why won't the TOZO earbuds connect?
Remove the earbuds from the charging case, wait until two of them begin to flash red and blue alternately, and then swiftly tap both three times to complete the reset.
Download Manual Document
If you still haven't found the information you're looking for. We provide the original pdf manual documents from TOZO T10 manufacturer. Please download it by clicking the button that we have provided below.