Dash CR750 Cameras User Manual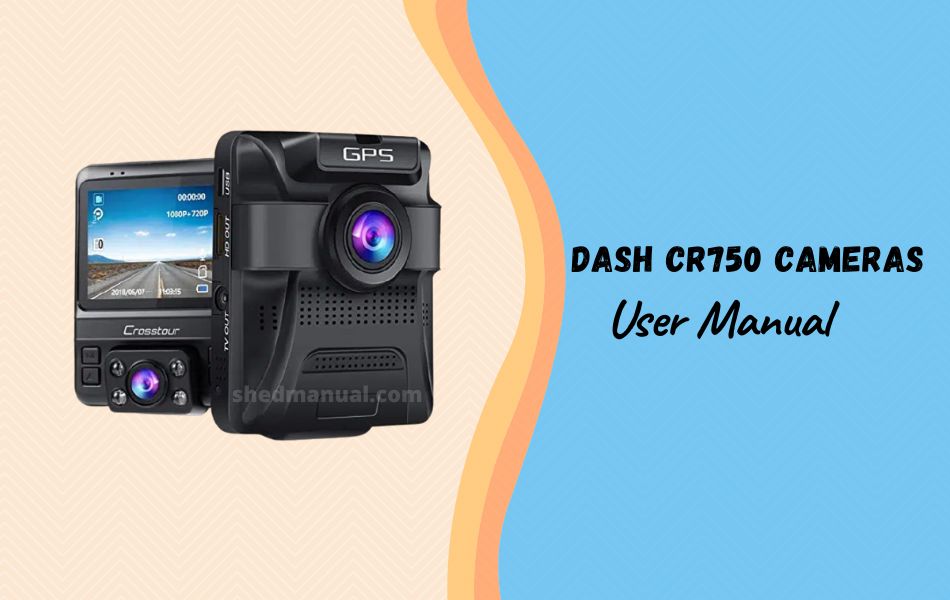 User Manual – User Guide PDF Dash CR750 Cameras. Assist with installation on your car, provide solutions if there are problems. Everything you need is in the manual.
Table of contents Dash CR750 Cameras Manual
Crosstour CR
Dash Cam Instruction
Brand Introduction
Part 1:Before using the cam
A: How to format on your PC?
B: How to format on the camera?
Part 2: Installation of CR
Dash Cam
Part 3: Cam warm tips
Part 4: Frequent Cam Q&A
Warranty
Part 1:Before using the cam
Please charge the camera first for about 2 hours with car charger or USB cable.
Insert the SD card when the camera is off.
The Micro SD card is not included in package. You are suggested to use a class 10, 32GB max SDHC card. Please format the card on computer toFAT32 and KB64 then format again on dash cam before using.
Part 2: Installation of CR750 Dash Cam
Tear off the film first;
Clean the windshield, choose a appropriate position to stick the suction cup;
Install the power cable;
Use the crowbar to install the power cable;
Part 3: Cam warm tips
The battery of the cam is only for emergence file back up. External  power is required for operation.When recording, charging the dash cam all the time is necessary.
If you want the screen stay on all the time, simply turn off the screen saver function on the menu.
If you want to achieve long time parking function, hardwire kit is needed. Mini USB port, Voltage:12-24V, Output voltage and current:5V, 2A Warm tip: we suggest that you should choose the hard wire kit which will switch off when the battery volts drop below 11.6 volts, so the cam will not run out of the power in your car battery.
It's forbidden to take off SD card when recording, it may cause file corrupted.
Avoid exposing your device to excessive cold or heat. Extreme temperatures can damage the device and reduce the charging capacity and life of your device. Your device is recommended for use within a temperature range of -10 °C to 60 °C(14℉ to 140℉.
Red light on means the camera charging, blue light blinking means camera recording.
We do suggest to turn off Motion Detection features while driving, this function may make recording intermittent. If the video files can be playback normally on the dash cam, but it shows as blank or corrupted on PC, please change a card reader or video player.
The USB cable is used to transfer the file or use it worked as a PC camera. Therefore, when using the USB cable to connect it, it will show two options. "Mass storage" is to transfer the file from camera to computer. "PC camera" is to use this camera as a pc camera.
We provide camera Firmware, such as night vision firmware, image color firmware. Contact our email to get firmware for free. Please note that we only recommend updating your firmware if you experience issues with your camera. Installing incorrect firmware can damage your device.
Crosstour provides FREE camera accessory-suction cup, car charger,3M sticker. If you need it, please contact our official after-sales team and we'd like to send it to you.
The above is a small excerpt from the Dash CR750 Cameras user manual. For the full version, please download the pdf below.