User Manual FiiO K5PRO ESS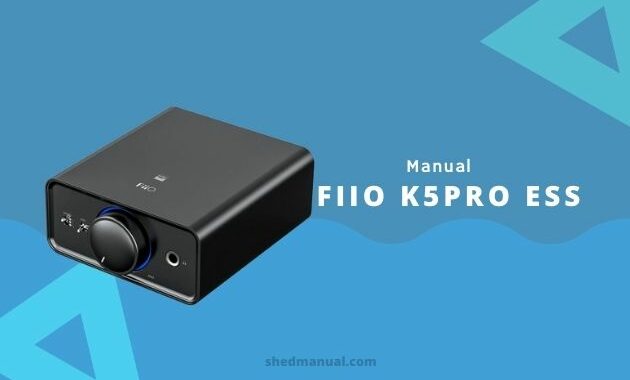 You must be happy that you bought the FiiO K5PRO ESS portable amp. This tool can be used for DACs and to turn on headphones. Using the DAC ESS9038Q2M with an output power of up to 1.5 Watt and is sold at a price of $ 209.99.
To be able to operate properly the FiiO K5PRO ESS, you should read the manual. Reading will provide complete information about features that you may not know. Reading the manual also helps you avoid misuse that results in damage.
We are here to help you provide a complete and official manual from the manufacturer. To know a little you can read the excerpt from the manual below.
Introduction to FiiO K5-Desktop headphone amplifier
For superb transient responsiveness, the K5 is a Class AB desktop headphone amplifier with a low-noise Alps sealed audio potentiometer and high efficiency, well-regulated, low-noise power transformer. Docks with Fii0 players / DACs, with a USB port to conveniently forward USB signals for decoding, and docking micro USB connector to interact with and charge the player/DAC for amazing adaptability.
High output voltage and current combined with low noise and output impedance allow you to easily drive a wide range of headphones/earbuds for the ultimate immersion in high-quality music.
To read in more detail the FiiO K5 PRO ESS manual, please download the pdf below.
Below is another portable audio user manual.
User Manual Ifi Audio Xdsd Gryphon, Astell & Kern A&futura SE180 Manual, User Manual HIDIZS AP80 PRO-X