User Manual Matrix T130 Treadmill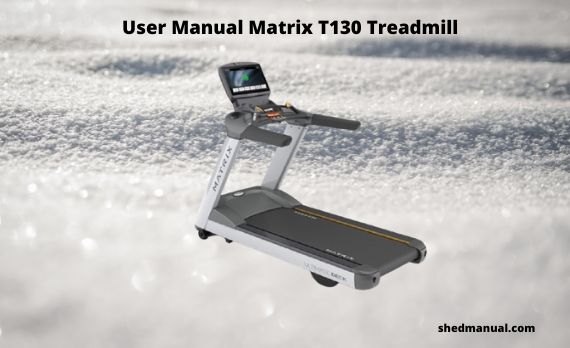 Treadmills are sports equipment that is currently being used a lot because the world is in the covid19 pandemic. And this time we will discuss about the user manual of the Matrix T130 Treadmill. Please read a little snippet below. To see in detail, you can download the pdf file that we have included on the last page of this web.
The following is a table of contents for the Matrix T130 user manual.
Table of Contents
IMPORTANT PRECAUTIONS
POWER REQUIREMENTS
ASSEMBLY
CONSOLE SETUP
APPS AND ENTERTAINMENT
PRODUCT SPECIFICATIONS
BEFORE YOU BEGIN
MAINTENANCE
TROUBLESHOOTING
CUSTOMER TECH SUPPORT
LIMITED HOME USE WARRANTY
CONSOLE SETUP
Choose your language. Touch to continue.
Select the RETAIL MODE button. Touch to continue.
Select your home Wi-Fi network. If your network is password protected, enter your network password and press enter. Touch to continue.
Select TREADMILL. Touch to continue.
Input your frame and console serial numbers. The serial numbers can be found on the back of your console and on the elevation platform beneath the power switch on your treadmill. They can also be found on the outside of your console and frame boxes. Touch to continue after entering your serial information.
Verify your serial information is correct. Touch to continue.
Input the date and time. Touch to continue to your home screen.
CONSOLE OPERATION
GETTING STARTED
Touch the USER button to sign-in with your XID.
Touch the GUEST button to workout anonymously.
Touch the REGISTER button to create a new XID.
For help or more information, touch.
To change language, touch.
USER SIGN-IN
Enter your XID and touch.
Enter your PASSCODE and touch.
Consoles equipped with RFID will have this symbol in the lower right corner of the display. To log in, touch your RFID tag to the symbol located on the bottom right of the console.
REGISTER A NEW USER
Don't have an xID account? Registration is easy.
Follow the on-screen prompts to create your free account.
Review your information and select the I ACCEPT THE TERMS AND CONDITIONS box to review the Terms and Conditions.
Touch to complete registration. Your account is now active and you are signed-in.
GO SCREEN
Touch GO to begin working out immediately.
Touch the WORKOUT CATEGORY button of your choice to customize your workout.
Above is a small snippet of the contents of the Matrix T130 Pdf user manual file. To see more details, please download with the link below.